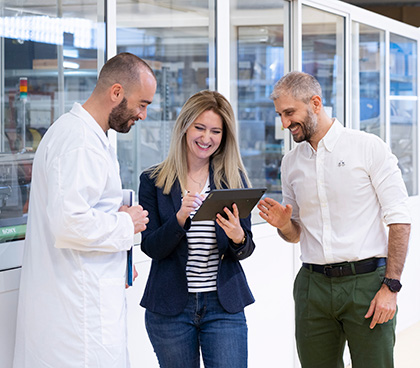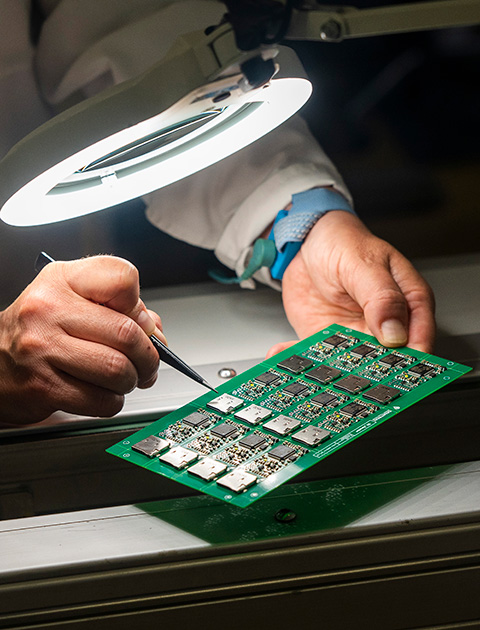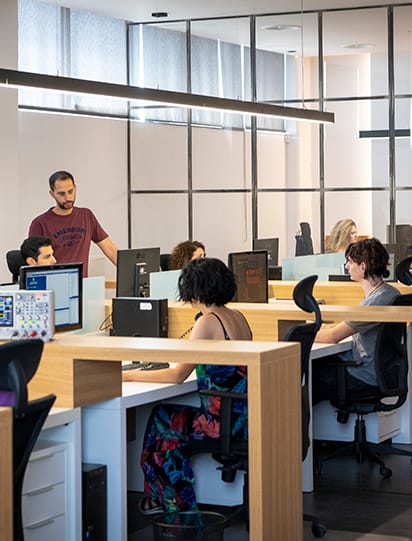 Shaping tomorrow
today!
Who we are
We are Semitron. A dynamic and steadily growing technology company, based in Thessaloniki, Greece. From 1980 on, we operate in the wider technology sector, and lately with an emphasis in mobility culture, and are active in the research and development of hardware and software, providing innovative electronic solutions that enhance people's experiences.
We have a true passion for engineering and a genuine interest in innovation. Our products are tech-driven but human oriented. We strive to have a positive impact on human experiences. We offer our customers tools to adequately meet the increasing demands of everyday life.
Philosophy and Vision
We love technology. Obviously. But first and foremost, we love life. Maintaining a human approach to cutting-edge engineering, helps us develop solutions addressed to real people with real needs. Products that they can fully benefit from. This human to human philosophy lies in the core of our operation and leads our way towards a better, brighter future, where people thrive on technology and not the other way round.
Our facts
in history
Company founded as Panthir Elektronik, producing taximeters

Production of electronic black box for cars to monitor car's ECU

First company to buy SMT pick & place robotic system in Greece

Semitron becomes SA and expands to new factory facilities in Sindos industrial area, fully assembling line of electronics

Investment in the lift sector, producing control panels

Opening Branch in Athens

Production of First After Sales Mirror Taximeter globally

Further expansion of factory facilities, building a second floor of another 1000sq meters

Launching of a new Surface Mount Technology SMT line from SonyU

Inauguration of Affiliate companies in Ireland, Algeria & Turkey

R&D offices, team of 20 engineers

SaaS solutions and Embedded Linux Controller for Lifts

8 pillars growth
Presence in more than 28 countries in Europe, Asia & Africa
+
-
Human resources
Investing in our people
Innovation and excellence are the main driving forces leading to the world's most sought-after destination; success. You can't get there without the brightest minds aboard.
Here at Semitron we are passionate about people in general, let alone our very own fellows. We take pride in our special team of specialized employees who will never settle for anything less than the best.
We are committed to building a strong and solid company culture, offering a fertile ground in which every person can grow and prosper, on a personal and professional level. We believe in the dynamics of teams and work together in an unhindered and inspiring environment, where every single input counts and every single step can lead to major conquests.
Goes without saying that we are always happy to welcome new fellow travelers on board. Talented individuals and tech enthusiasts, that maintain a human to human approach and are as eager as we are to shape a better future.
Investing in our people
Our definition of exciting office life
0
Electronic devices per year in production
k
0
Subsidiaries in Turkey, Algeria and Ireland